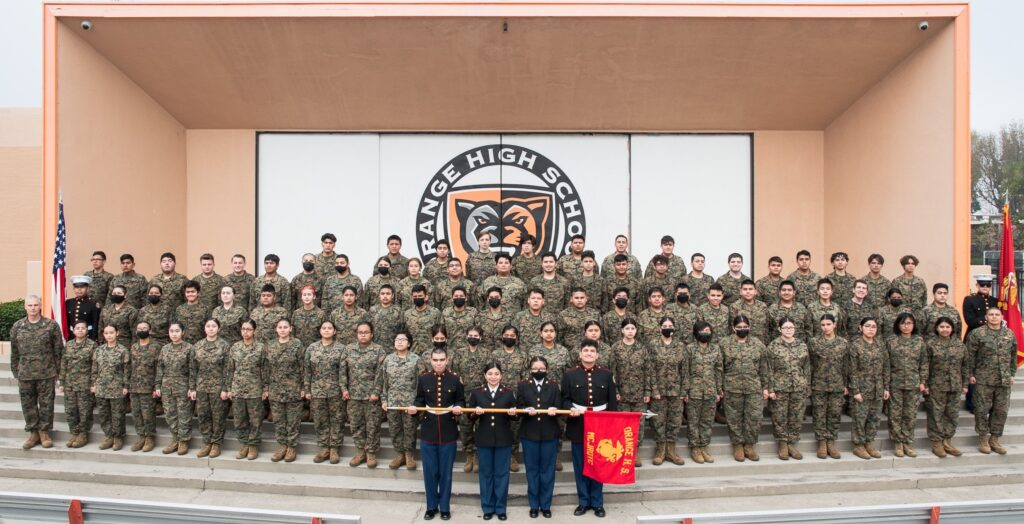 Welcome to the Orange High School Marine Corps Junior Reserve Officers' Training Corps (MCJROTC). Orange High School possesses the only Marine Corps Junior ROTC Program in Orange County. Established nearly thirty years ago, the award winning OHS MCJROTC Program provides male and female cadets with a variety of unique learning experiences. The study of leadership principles, traits, and skills is the primary focus of the two days of classroom instruction each week. Cadets earn PE credits by spending two days each week outside the classroom engaging in physical exercises and team sports. Cadets spend a third day each week outside the classroom standing uniform inspections and practicing drill.
Cadets are eligible to participate in off-campus trips at no cost. During the 2019-2020 school year, the OHS cadets visited the Santiago Canyon College, attended Fleet Week Los Angeles, jogged along a Coronado beach aboard Naval Air Station, North Island, toured the USS Midway, hiked along a Point Loma trail at the Cabrillo National Monument, and played paintball at the Hollywood Sports Park in Bellflower.
While the vast majority of graduating OHS cadets elect not to join the armed forces, those who do volunteer to enlist receive a meritorious promotion because of the MCJROTC training.
Finally, graduating OHS cadets are eligible for college scholarships funded by the Orange High School JROTC Association. Click HERE for a complete list of student benefits.
Interested? Contact Colonel Mark Tull (the Senior Marine Instructor at Orange High School) at: MTull@orangeusd.org
---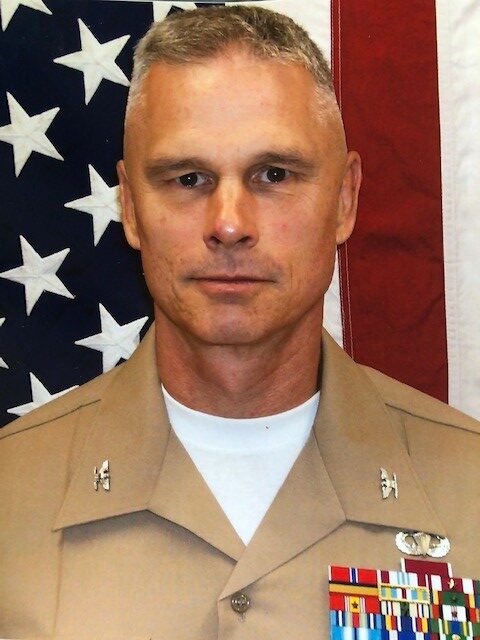 The Orange High School MCJROTC Program is proud to welcome aboard its new Senior Marine Instructor, Colonel Mark Tull (USMC, Ret.), who comes to us following a highly distinguished career in the Marine Corps and a prior assignment as the SMI for University City High School's MCJROTC Program in San Diego. Read Colonel Tull's full biography. https://www.ohsmcjrotc.org/marine-instructors/
Thank you to the following organizations for their ongoing support