Private First Class Isaiah Bedolla
Private First Class Isaiah Bedolla was born on 23 June 2002 in Anaheim, California. He spent three years enrolled in the Marine Corps Junior ROTC Program at Orange High School and was a member of the OHS Graduating Class of 2020 and enlisted in the Marine Corps shortly after graduation.
Meritoriously promoted to the rank of Private First Class (E-2) based upon his experience as a Marine cadet, Bedolla completed recruit training at Marine Corps Recruit Depot San Diego on 6 Oct 20 and received the MOS of 1141 (electrician). Upon completion of Marine Combat Training at Camp Pendleton, he was transferred to Marine Corps Engineering School, Marine Corps Base, Camp Lejeune, North Carolina and is scheduled to graduate on 5 Feb 21.
PFC Bedolla has requested to be assigned to either Marine Corps Base, Hawaii or to a Marine command in Okinawa, Japan upon the completion of his training at Camp Lejeune. PFC Bedolla stated that he owes a debt of gratitude to his MCJROTC Instructors at Orange High School. He is proud to be a Marine and looks forward to serving his country.
---
Jeremiah Gilbert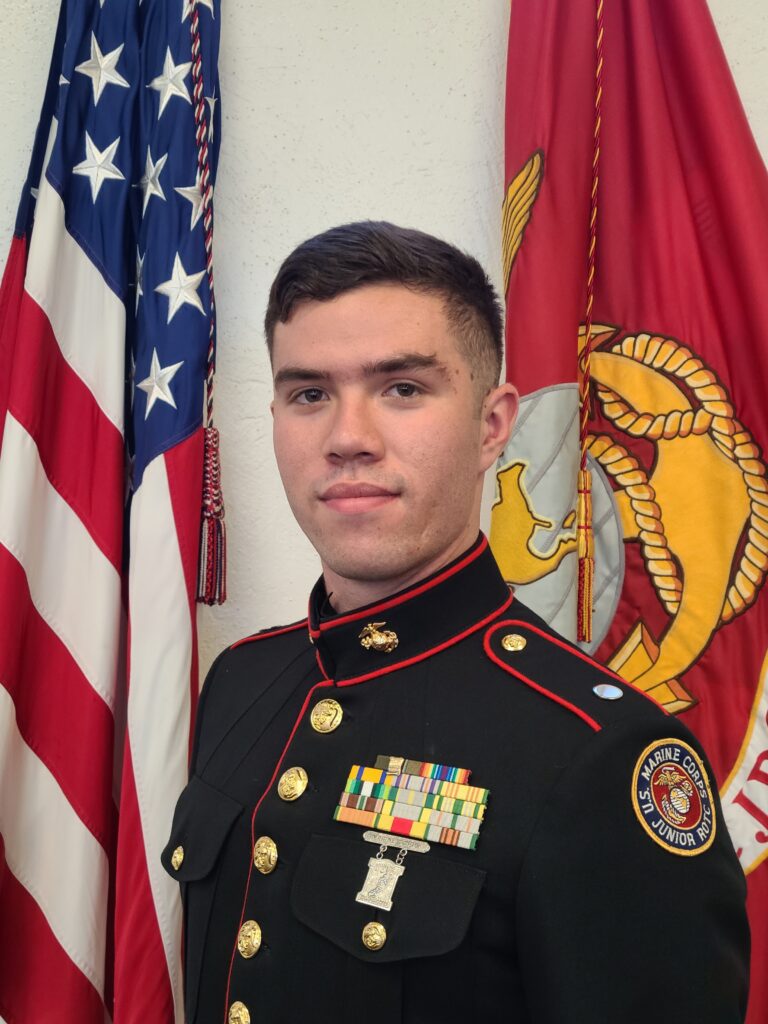 Former Cadet Commander Jeremiah Gilbert was accepted into both U.S. Military Academy at West Point and the U.S. Naval Academy at Annapolis, the first double service academy admission in the 117-year history of Orange High School. Mr. Gilbert will be attending Annapolis beginning with his induction on 29 June 2021 (which is the most selective of the service academies with an admission rate of only 8%). He plans to major in Aeronautical Engineering with a goal of entering the U.S. Marine Corps following his graduation in 2025 and pursuing his dream of flying the F-35 Lightning Joint Strike Fighter.